Introduction:
If you're a restaurant owner or manager, you are aware of how important it is to have a productive workplace. Restaurant POS systems provide entrepreneurs with various functions specific to their industry, which can enhance operations and other crucial aspects of the business.
Why must a Restaurant have a POS System?
Systems for restaurant POS built on cloud computing can function offline and online. This means that even when your internet connection is down, the operations of your restaurant won't stop.
There are numerous benefits to buying a POS system, including making it easier to run any retail company.
A POS system can significantly simplify the daily work of a business and, in some instances, even generate revenue. This article will look at the top 10 advantages of using restaurant POS software for your company.
Endless Menu Options
Suppose you're a restaurant proprietor who loves to update your menu with specials that are custom-designed and seasonal menu items. A restaurant POS system will allow you to edit your menu items rapidly. Modern systems permit the control of your menu from a remote computer, meaning you don't need to leave your workplace to sync your menu across different terminals or different locations.
Advanced Inventory Tracking
If you are a restaurant proprietor monitoring what you have in your kitchen is the most efficient method to ensure that you serve your entire menu at all times. Modern restaurant POS systems let you keep track of ingredients, menu items, and everything else within your kitchen. It is possible to track the inventory of your kitchen and create reports to aid you in choosing the best quantity of ingredients.
This will help you save money while offering the full menu to your customers. It also ensures that the food you serve remains fresh.
Restaurant Floor Management
If you operate a restaurant open for dine-in, managing reservations could be a challenge at times of high demand. However, the restaurant POS systems let you create a location diagram and make reservations through the internet, making managing the restaurant's floor easier for your team of hostesses.
Integrate Online Orders
Using an internet-based ordering platform for takeaway food services must be integrated with your existing POS system. Many restaurants' POS systems let you combine with other ordering platforms, which will automate taking payments and preparing online ordering.
Manage Staff and Timesheets
In many instances, restaurants and POS systems can now manage your timesheets for your employees electronically. It is also possible to set up clock in and out features that monitor employees' hours to pay. This is a great option to bring your employees and management together under one unit under one roof.
Automate Accounting Reports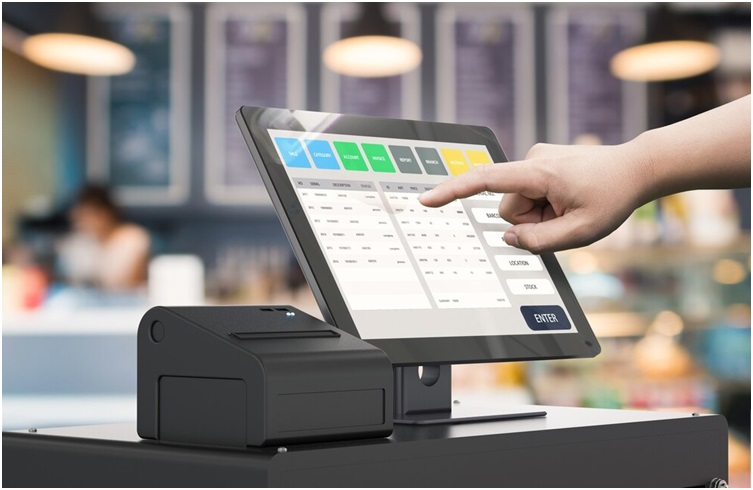 If you're a restaurant professional, you know that accounting is among the most unpleasant aspects of running a small business if you're not using a unified accounting system and have difficulty analyzing figures, and do not have enough time to focus on your restaurant.
Many restaurants have POS systems that are compatible seamlessly with Xero, QuickBooks, and other accounting software to provide the benefits of automated accounting. This is a fantastic solution to avoid the hassles of tax time.
Process a Broad Range of Payment Methods
Although numerous POS systems are now accepting cash, credit card, and check payment options, customers are shifting to payment options that are contactless EMV payments. If you plan to provide Apple Pay, Android Pay, and other payment options, a brand-new restaurant POS system might be needed, especially true for fast-service restaurants.
Live Order Changes and Tracking
Older POS systems usually use tickets to make orders with the kitchen. While this can be an efficient method of communicating with your chefs, it does not allow you to change orders, alter demands, or keep track of the progress of your meal that is being prepared. Modern POS systems today will enable you to edit your menu directly through your POS portal, so staff doesn't have to go back to the kitchen to change customer requests or correct mistakes.
Why a Trip to UAE Is So Popular?
Receive Constant Updates (Software)
The latest Restaurant POS systems are frequently upgraded to incorporate new benefits, features, and integrations. If you decide to purchase a restaurant POS, you're likely to receive frequent updates throughout the life of the subscription. This means you'll gain from modern software for restaurants, regardless of when you first downloaded your software.
Increase Efficiency
The first nine advantages in this article are a boon for restaurant owners across the nation, and there is one significant benefit that comes with restaurant POS systems: effectiveness.
If you can access the primary advantages of the restaurant POS, it is possible to ensure that your restaurant runs smoothly.
Essential features such as managing your floor, timesheets tracking inventory, and contactless payment allow you to concentrate on other aspects of your company. They also provide your staff with the tools to avoid errors and increase their Efficiency.
Verdict: It's Time to Upgrade
Suppose you run an establishment such as a bar, restaurant, or another hospitality-related business. It is essential to choose the top software depending on the type of business you operate. It is also necessary to look at detailed reviews of the best restaurant POS software available. To find a software company near you, use the Point-of-Sale Directory to look up all points of sale companies in your area or city.
There are limitless benefits your retail pos restaurant, or store will reap by using POS software. As POS technology is at this point, they're capable of performing almost everything for your business, and they do it automatically. While simple POS systems can get work done, the latest POS is more flexible and robust. With a modern, more reliable POS system in place, achieving your goals for business will become much more manageable.
Conclusion:
If you're looking to be competitive with other eateries within your industry, it is essential to utilize advanced technology to improve your customers' efficiency and loyalty. With various top POS systems offering low prices, there's no reason not to enhance your system to facilitate more efficient operations and boost your profits!